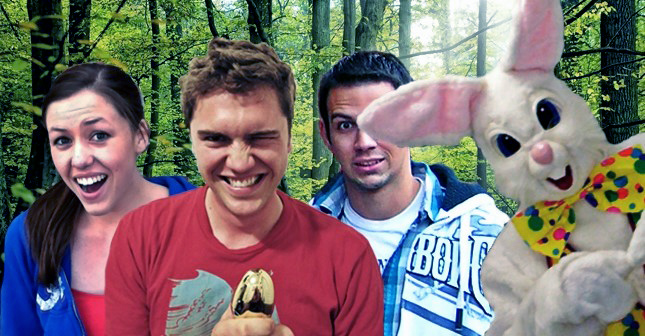 We have been warning him for months, but he doesn't understand. "Easter in our family is not NORMAL," my cousin and I cackle as we start the I-15 drive to my Grandma's house. The significant other in the back seat has no idea what he is in for and even if he did the car doors are locked and it's too late now. However, he is not the only one. This year we had not 1, not 2, but 3 significants coming for Easter dinner. In my family this is unheard of. You could even say it was a miracle. As you read on, you will understand why. We have three traditions at Easter that we absolutely love, but that could put any solid relationship in jeopardy. And here we go…
Round 1: Easter Egg Truth or Dare
Easter in my family is centered around one very special family member, my cousin Tessa Farnsworth. This is because none of us can forget the events of Easter 2009 when my dad asked her visiting boyfriend how it felt to date a "more experienced woman." What my Dad didn't know is that A) That question was weird and B) Tessa had recently kissed another boy who happened to be my cousin's best friend AND my Grandma's archenemy. From my Dad's comment, my brother assumed that Tessa's secret was out and made a very special Easter egg detailing the kiss in white crayon.
By the time the egg emerged from the dye, all chaos had broken loose.
My Grandma squealed, Tessa's boyfriend went rogue, and the rest of the family was either screaming or laughing histarically. The boyfriend never came back, but the tradition did.
Ever since then each cousin writes a family deep dark secret in white crayon on an easter egg. We all sit around and wait for the dye to reveal the much anticipated secrets from the previous year. The significant passes this round if he/she can take the heat and does not leave Easter dinner early.
This years winning egg? Due to a similar explosion of chaos, it cannot be discussed at this time (too soon).
Round 2: The Easter Egg Hunt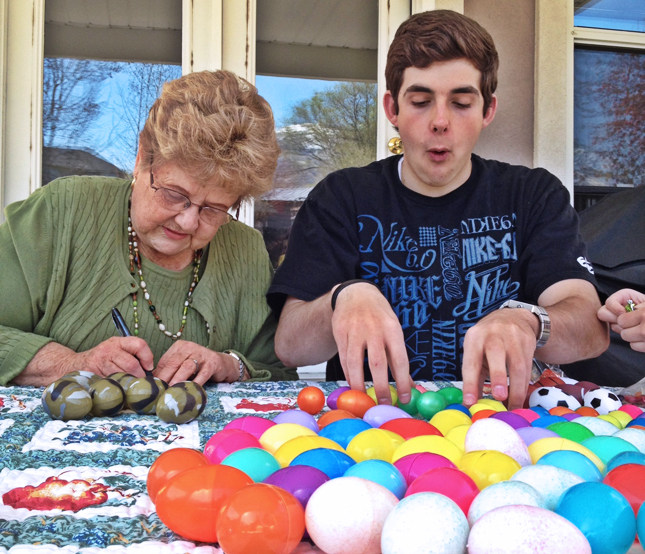 I am sure somewhere there is a perfect family that hides bright colored easter eggs in small patches of grass for babies to find. In our family, this is not the case. We leave easter egg hunting to the pros. After giving the two nephews a few eggs and a pat on the back, the older cousins turn into animals and it's every man for himself.
My grandparents hides 100 eggs a year filled with dollar bills and quarters. When I say hide, I mean that my grandma uses camoflauge eggs and spends hours laughing to herself as she color coordinates the shells to match their surroundings. She is ridiculously good at it and we love it. After an hour of screaming, searching, and tackling each other, we give up and count the eggs. What the significant other's don't know is that the egg hunt is a test. We rank them on four things:
Skill: The number of eggs they find.
Survival: The number of eggs they win in a head to head battle for the same egg.
Baby-Girl-Loving: The number of eggs they sneak to their girlfriend when no one is looking.
Persistence: The amount of time they spend looking for the last 2-3 eggs skillfully buried somewhere near the earth's core.
This year the significants passed. Previous years, this has not been the case.
Round 3: It's What's Inside the Egg That Really Matters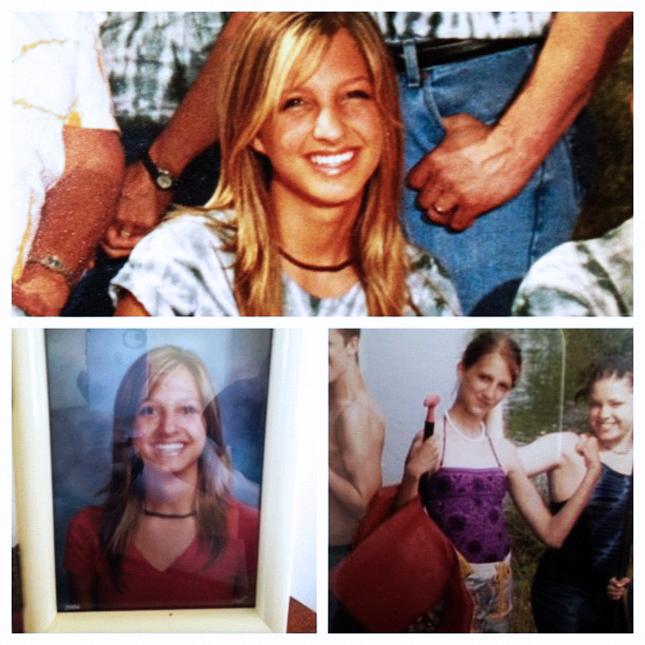 You can't judge an Easter egg by it's shell. It's important to understand that regardless of looks a person's personality is really what matters most. This is exactly why my Grandparents hang up every mortifying picture of their grandkids they can find to create the ultimate relationship test.
Upon entering the house, the significant is bombareded with photos of braces, chokers, baby fat, tie-dye shirts, and scrunchies. This forces him/her to focus their energy on the sweet spirit of the person they are dating because…. let's be honest… you won't be looking at them the same after you see these photos. The significant passes this round if he/she A) Does not offend anyone by how loud they laugh and B) Can get past the fact that the person they are dating used to rock pucka shells and sky-high bangs.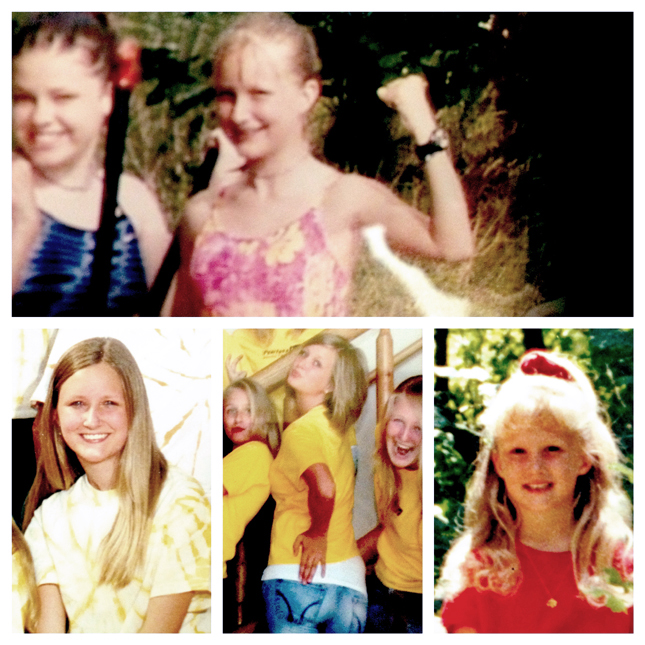 Congratulations Significants 1, 2, & 3!
I am happy to report that this year all the significants passed and we all loved them. I have to give them props for giving 100% effort. Easter was as great as it always is and we can't wait till next year.