Every once in a while I stop in my tracks, look at a project I am working on and ask the question, "Is this a stupid idea?"
I have always felt that this question comes from the most unstable parts of our souls. The parts we let others feed. The parts that are lazy. The parts that memorize words like 'undeserving' and 'untalented.'
This destructive cloud often catches up to me after the initial excitement of the beginning of a journey and sits on my head until I make my next move.
Take a step forward or stop.
I started this blog a few years ago because I needed a place to write that had no rules and let me spill my guts without any structure.
For a long time, I really loved it.
It felt freeing to be heard and I loved connecting with people in similar situations.
Writing was a therapeutic way to understand myself and make sense of the world around me.
It was my life source.
But the fear of not being able to please everyone with the things I said began to overtake me, slowly but surely. And the time investment I put into my blog in comparison to the money I earned from it ($2.00 per month) creeped up into the part of my brain that counts dollar bills.
I told myself: This is stupid.
That one sentence has kept me from writing for 8 months. It's amazing how powerful a thought can be and how quickly it can stop motion.
So, what triggered me to publish a post on my abandoned blog?
Two months ago, I hit a wall. I felt like a zombie without a purpose.
I needed a new passion project, so I wrote a long list of things I love.
I did some research, created a plan that I was excited about and sheepishly mentioned it to my husband.
I wanted to learn to make swimsuits.
He cheered. And told everyone we know about it.
I was mortified.
I enrolled myself in night classes. He cheered again.
When I came home from my first lesson, he asked about every detail.
When I calculated how much this 'passion project' would cost, he wrapped it up into a present and gave it to me for my birthday.
Until one day I realized, I didn't think my idea was stupid. And I realized I don't think writing a blog for no reason is stupid either.
It took 8 months, but here's what I have learned:
1) Passion is a life source, everyone needs it.
2) Nothing that is important to you is ever dumb.
3) I really love my husband. And I really love people in general who never look at anything half baked with skeptical eyes but instead see potential.
I am so grateful for humans in this world who cheer for small successes and anxiously stay tuned for the next ones. And individuals who recognize little batches of bravery and do what they can to help encourage more of it. Because for people like me who need a bit of a push, you make a world of difference.
So, without further adieu, I would like to announce:
I am back. I am passionate. And I have some sick PJ pants to show you from my first sewing class.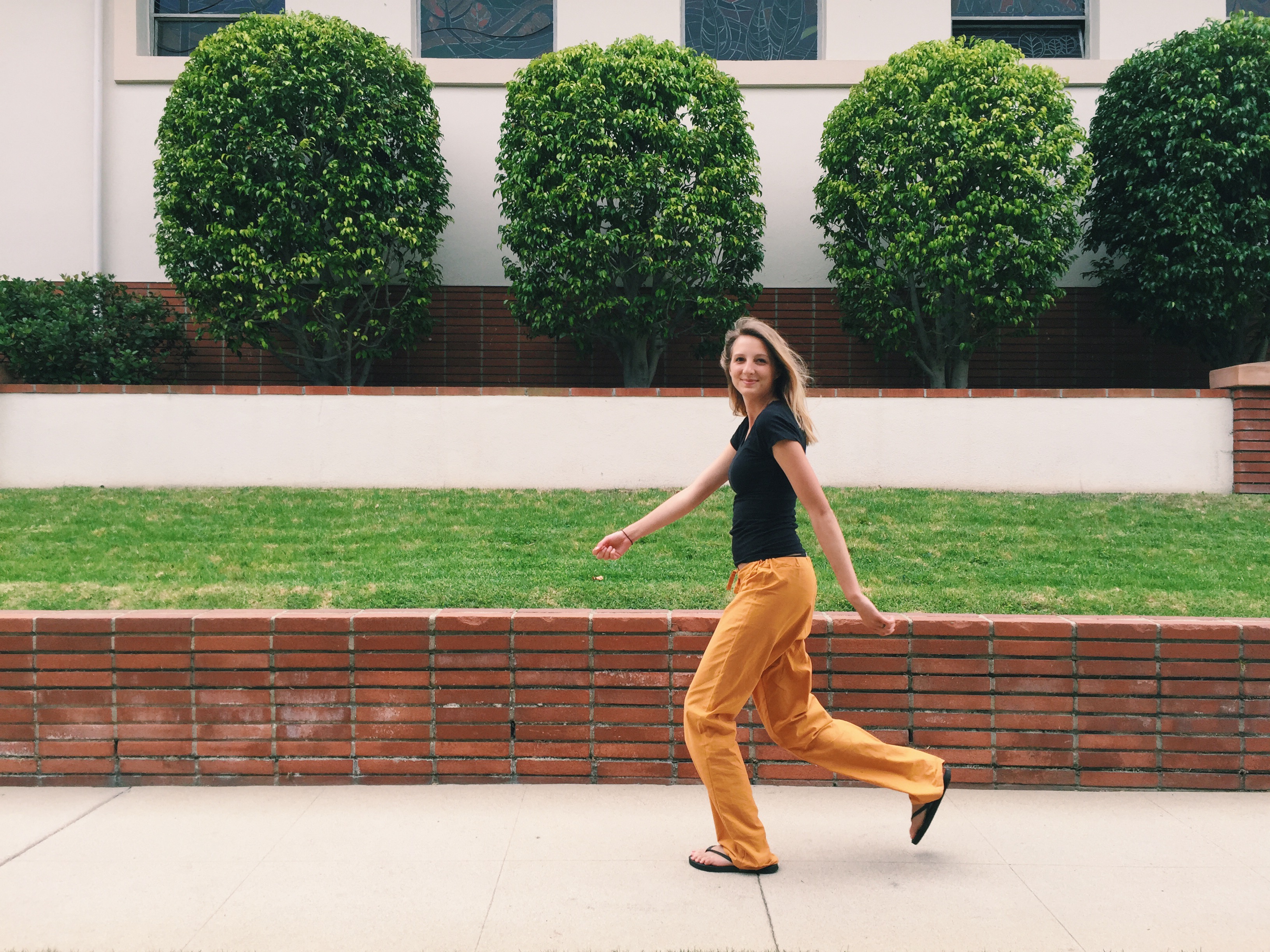 Celebratory spin.