Yesterday, my agency moved into a big, beautiful new office. Everyone was excited to stake their claim on their desks and within minutes it was the perfect agency fortress of super hero figurines, baby succulents and mood lighting.
In the morning, I set up my desk next to two of my best friends and plugged in. In the afternoon, I put in my two weeks and plugged out.
It's been 3.5 years since I crammed everything I owned into my little red Mazda and drove to LA from the hymn-singing heart of Salt Lake City, Utah.
It's been 3.4 years since I had my first interview in BLITZ's old, burger smelling building with strange corridors lined with Ikea creations.
I remember stepping out onto the balcony of that office for the first time and seeing possibility in the form of rows of christmas lights and whaling street performers.
And I remember the first day I was invited to lunch by a group of coworkers that would become my closest friends and confidants.
I love them.
I love them so much that if you snarkely responded, "Then why don't you marry them." I would tell you I already have. I married my desk mate last year in the Santa Monica mountains.
I am a loyal human that has a hard time letting go of a legacy of office humor and creativity. I have kept one foot on this place at all times because it gave me a new chapter in my life when I needed it most. It gave me an ocean to calm my conservative nerves, a cover band to head bang with in motorcycle helmets, a husband that bear hugs me everyday and an uncontrollable addiction to Tender Greens mashed potatoes. How could I ever leave it?
But in remembering the old times, and the energy of a small agency about to do real big things, I remember how important it is to stay as Steve Job's put it "Young and hungry." I would be doing the heart of this place a disservice if I declined an opportunity that made my hairs stand on end because it meant rolling up my sleeves and putting my passions to the ground floor in a whole new chapter.
I don't want to look back at my life years from now and chunk it all together in a routine that I got lost in. It would be a slap in the face to the very principles that built the spirit of BLITZ long ago. So it's with a lot of heartache and a bunch of nostalgia that I trade in two more weeks of comfort for a pair of wide eyes and a very strong pulse.
Let's do this.
Chapter 2: That Time I Dropped Everything I Was Doing to Sell Bicycles.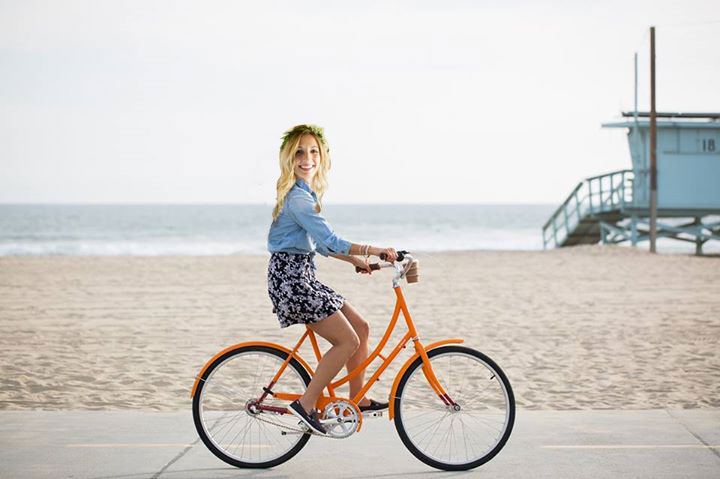 *Full disclosure this post was written two weeks ago, but because of a few logistics I am sharing it today.