Lately apps that make an average human sitting on a couch feel like they are living in luxury have been all the rage. With the click of a button you can have your groceries, an Uber, or a random man who has agreed to do your laundry at your door. And for people who live in a jam packed city like me, these new apps focused on instant gratification can be invaluable. It's almost like we are living in an alternate universe where The Little Red Hen does all the work, drives through LA traffic, deals with the parallel parking and STILL lets you eat all the cornbread at the end of the day. We've finally made it guys.
A month ago my office was introduced to our latest red hen called DoorDash.
DoorDash is a new food delivery service that has recently expanded its services to LA, including Santa Monica. Because they saw John Liu's foodie Facebook posts and listened to my email rants about how our coworkers love eating, they chose our office to do a free test run of their food delivery service. Another blog collaboration with John Liu? Yes, you lucky dogs. Below is his review about our experience.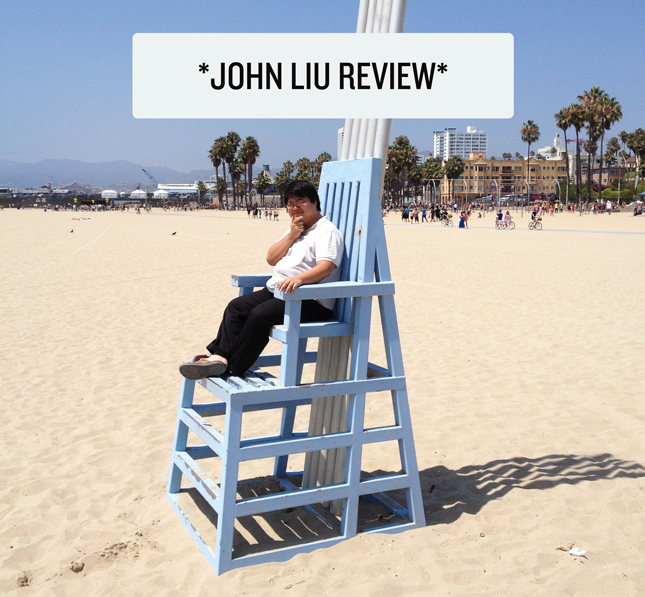 The Pro's of Using DoorDash
1. It is an Online Food Delivery Service
I like that I can filter restaurants in my area by business hours and cuisine and search for specific food items instead of having to dig through a pile of menus. When I order the restaurant gets a printed sheet sent to them with my exact order on it, instead of my having to dictate it over the phone to someone in a busy, crowded place of business. I can pay with my credit card via the website, so I don't have to read it over the phone to a random stranger, and I don't even have to have it on hand every time. In general, ordering online is just a better experience than calling, and it's convenient to visit one website instead of many different ones.
2. Has a great restaurant selection
For an online food delivery service to be useful, it has to have a good list of restaurants to choose from. DoorDash has a very solid selection, including several great places I haven't seen on competing services.
3. Allows for group orders
This is a great feature that is missing from many competitors. DoorDash allows any user to create a group order, without having to sign up for a corporate account.
[Carly Bird Note: Their group ordering feature is flawless. You can create an order and send out a link to all of your coworkers to easily add what they would like to eat. It also tells you what each person has ordered and how much they spent to make it easy to break up the bill afterward. I once used a service that would time your group order and whoever didn't add on their menu item in the 5 minute time slot would lose their chance. It was a terrifying experience for people who get anxiety making decisions or for the guy that went to the bathroom and missed out on ordering entirely. Long story short: this process is hassle free, the order doesn't time out, and it's easy for other people to contribute to the group order making it a nice solution for coordinating client or coworker lunches. ]
4. Great communication and customer service
Once you've placed your order, DoorDash updates you with text messages on the status of your food so you know when your order has been picked up and is on its way to you. One of the most annoying parts of the food ordering experience is the uncertainty of when it's going to arrive – Doordash does about as good a job as possible minimizing that.
If you order out a lot, eventually you'll run into some issues. The restaurant is suddenly closed and didn't notify the delivery service. They are out of the item you ordered. There's a huge pileup between the restaurant and your place. Doordash customer service does a great job of proactively contacting you as soon as possible and finding a good solution for you.
5. Try it for free!
DoorDash is a great service and it does comes with a price. Each order has a $7 delivery fee, plus tip (And you are a terrible person if you don't tip). However, right now your first order on Doordash gets free delivery and you can earn credits by referring them to your friends. There's really no reason not to try it at least once.
[Carly Bird Note: Also, because you are reading CarlyBird.com you will get another free delivery by using the code: CARLYBIRD. That's two free deliveries. That's two nights you can sit at home in your underwear. ]
6. Order syncing between mobile app and desktop.
There is a mobile app, and it works well, and it has live syncing between desktop and mobile. Pretty sweet.
Additional Thoughts and Joint Conclusion
DoorDash is still a new service so it has room for improvement in terms of their website and app usability. There's certain functionality you would expect that they don't have, like the ability to sort or filter restaurants or edit an item in your shopping cart. They also only deliver within specific time windows (Right now DoorDash only accepts orders from 11:30 AM- 2:00PM & 3:00PM on weekends- and then 5:00 PM -10:00PM. These are typically the standard times we order anyway, but thought we should mention it for those late-night foodies and early bird brunchers.) However, overall their customer service, group ordering functionality, and speed make them a top contender for food delivery in the LA area and one of our personal favorites.
Try them out and tell us what you think!