My office is really into food. We talk about where we are going to eat lunch starting at 10:00 am. Sometimes while we are still eating breakfast. We do laps around upcoming restaurants under construction in Santa Monica and make predictions of the food before the menu has even been made public. My coworker Ellen was recently highlighted on the Tender Greens blog as their official duchess after she checked in to their Santa Monica location over 100 times. Yes, 100. Multiply that number by a work team of 30 and you will see why TG gives us free cookies and drinks on the house. Here are screenshots from John Liu's Facebook page (another coworker) to further prove my point.
Exhibit A: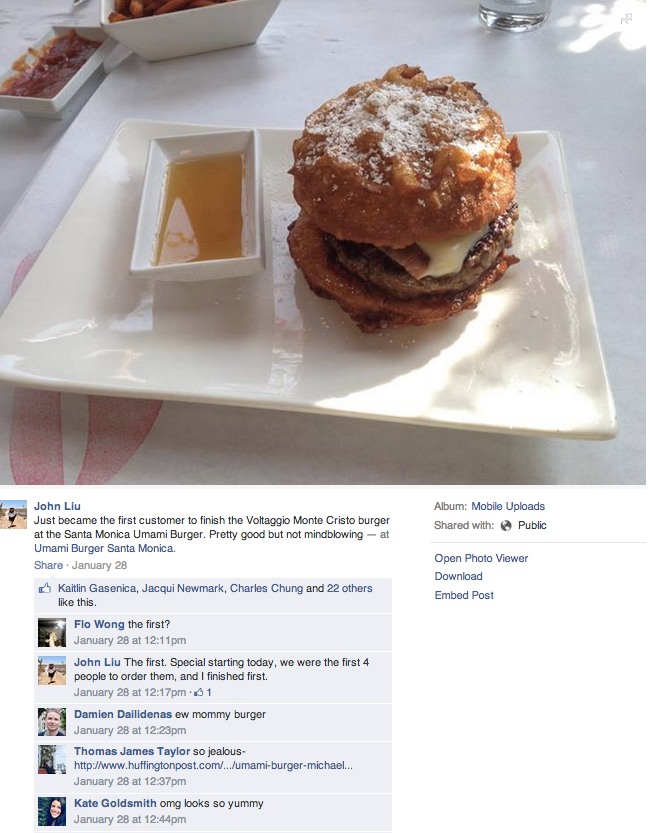 Exhibit B: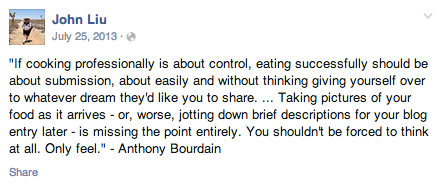 Exhibit C:

Now that you understand our love for food, you should also believe me when I say that this Pinterest map I made of all of our top restaurants in LA is an ongoing effort to make sure your taste buds are spoiled as much as ours. It not only shows the best restaurants relative to you, but each one links back to it's corresponding Yelp page to give you more information. Bon Appetite.
Click on the board below to access the full Pinterest map showing the locations of our top foodie picks.
Follow The Carly Bird's board LA Foodie Guide ❤ on Pinterest.


This is a public service announcement.
Image Credit: RoamingHunger.com